Ventnor Comic Jazz Band to Represent Southern England in Platinum Jubilee Competition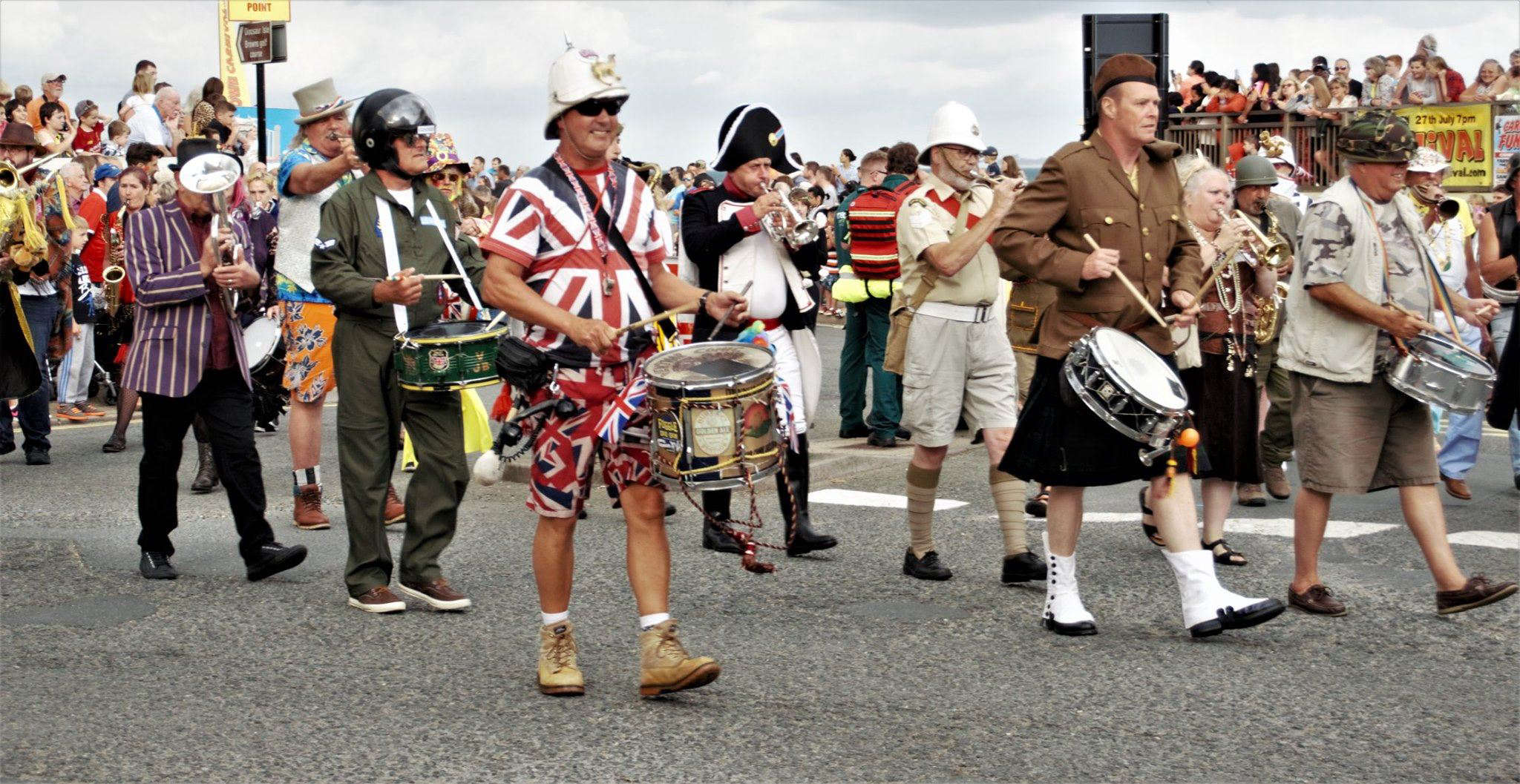 The island's iconic Ventnor Comic Jazz Band have been chosen to represent the South of England at the Queen's Platinum Jubilee Pageant in London this summer.
Over 5,000 people from across the UK and Commonwealth will celebrate the Queen's reign against the backdrop of Buckingham Palace and surrounding streets on Sunday June 5, combining street arts, theatre, music, circus, carnival and suits.
The Ventnor Comic Jazz Band first appeared in 1894 at the Ventnor Carnival as the 'Mop Brigade'. Members of the local Isle of Wight Rifle Volunteers, dressed in wacky costumes, performed comedy drill demonstrations using mops instead of rifles.
In 1911, a central section of the Mop Brigade formed a 'comic', which (apart from hiatuses for the two world wars) has appeared in successive Ventnor carnivals to the present day.
These days the unique and wildly popular band appear at most Isle of Wight carnivals and other major island events every year.
The fun-loving band members always wear extravagant costumes and play well-known tunes on a variety of instruments (some homemade). Since 1911, successive generations of the same families have ensured the continuity and perpetuated the tradition of "Music, Mirth, and Mayhem".
It is believed that the Queen's Platinum Jubilee Pageant will be the first time in its long history that the band will perform off-island.
Mike Kullander, a senior member, said:
"We are honored and delighted to have been chosen for this prestigious event. It promises to be a lot of fun, which is totally our style.