The Queens Jazz Orchestra will pay tribute to beloved radio host Phil Schaap and the genius of Charlie Parker with "Bird Flight"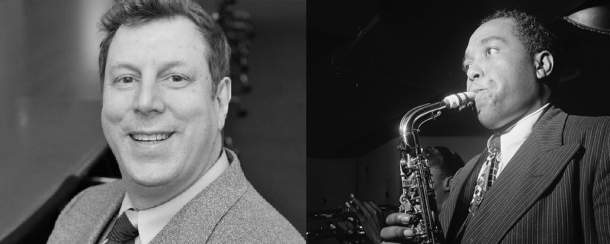 [ad_1]
On Friday, June 17, 2022, Vlissingen Town Hall's Queens Jazz Orchestra (QJO) returns to the stage with "As the crow flies", a special tribute program honoring Phil Schaap and the genius of Charlie Parker. former leader, NEA Jazz Master Jimmy Heath.
The title of the concert pays homage to Phil Schaap (1951-2021), America's beloved jazz broadcaster, record producer and specialist, best known as the host of Bird Flight, a radio show on the WKCR of Columbia University dedicated to Charlie Parker, which he started in 1970 and continued for 52 years. Widely regarded for the breadth and depth of his jazz knowledge, Schaap has received six GRAMMY Awards for his compilations of vintage jazz recordings and received America's highest honor in jazz when he was named the NEA Jazz Master in 2021. Schaap, who lived in Hollis, Queens, regularly promoted and supported jazz programs at Flushing City Hall and attended several concerts there. The June 17 event will include special comments from her colleagues.
QJO's performance will feature the work of American jazz saxophonist, bandleader and composer Charlie Parker Jr. (1920-1955), nicknamed "Bird" or "Yardbird". During his short life, Parker changed the course of jazz music. Like Louis Armstrong, Duke Ellington, Miles Davis and John Coltrane, Parker was a pioneering composer and improviser who ushered in a new era of jazz and influenced subsequent generations of musicians, writers and artists. The GRAMMY-winning musician has been repeatedly inducted into the GRAMMY Hall of Fame, an award that recognizes recordings of enduring qualitative or historical significance dating back at least 25 years, and he received the GRAMMY Lifetime Achievement Award in 1985. Parker was also inducted into the Big Band and Jazz Hall of Fame (1979) and Jazz at Lincoln Center: Nesuhi Ertegun Jazz Hall of Fame (2009).
Antonio Hart, saxophonist and director of jazz studios at Queens College Aaron Copland School of Music, will make his debut on June 17 as the new head of QJO. Hart was personally selected for the role by his mentor, the late NEA Jazz Master Jimmy Heath, who was QJO's original musical director. To honor his memory, Hart will also lead the QJO in a special music performance composed by Master Heath.
"We are delighted to welcome back the Queens Jazz Orchestra from Flushing Town Hall for the first time since the start of the pandemic," said Ellen Kodadek, Executive and Artistic Director. "Antonio Hart is an incredible musician and bandleader, who has been personally chosen by Dr Jimmy Heath to be his successor for QJO. We look forward to seeing him lead the full orchestra of incredibly talented artists in our beautiful venue. Jazz and Queens lovers, rejoice!
The orchestra includes the incredible formation of Antonio Hart as musical director and conductor, Mark Gross (alto sax), David DeJesus (alto sax), Bobby LaVell (tenor sax), Sam Dillon (tenor sax) , Gary Smulyan (baritone sax), on trumpet: Jon Owens, Nathan Eklund, Michael Mossman and Brandon Lee, on trombones: John Mosca, Steve Davis, James Burton and Douglas Purviance, Jeb Patton (piano), David Wong (bass) and Evan Sherman (drums).
The Queens Jazz Orchestra was co-founded in 2008 by NEA jazz master Jimmy Heath and Flushing Town Hall jazz producer Clyde Bullard. This 17-piece orchestra is dedicated to preserving the legacy of jazz in Queens and nurturing the next generations of great jazz musicians.
The Queens Jazz Orchestra will perform at Flushing City Hall on Friday, June 17 at 8 p.m. ET. In-person tickets are $45/members $35/students $20. This performance will be streamed live for FREE on the Flushing Town Hall YouTube channel. (RSVP HERE to receive the stream link and reminder email!)
This commitment is made possible through the Jazz Touring Network program of the Mid Atlantic Arts Foundation with support from the National Endowment for the Arts.
For the full calendar of venue events, visit: https://www.flushingtownhall.org/events
[ad_2]
Source link