Sound On: indie jazz band Really From in concert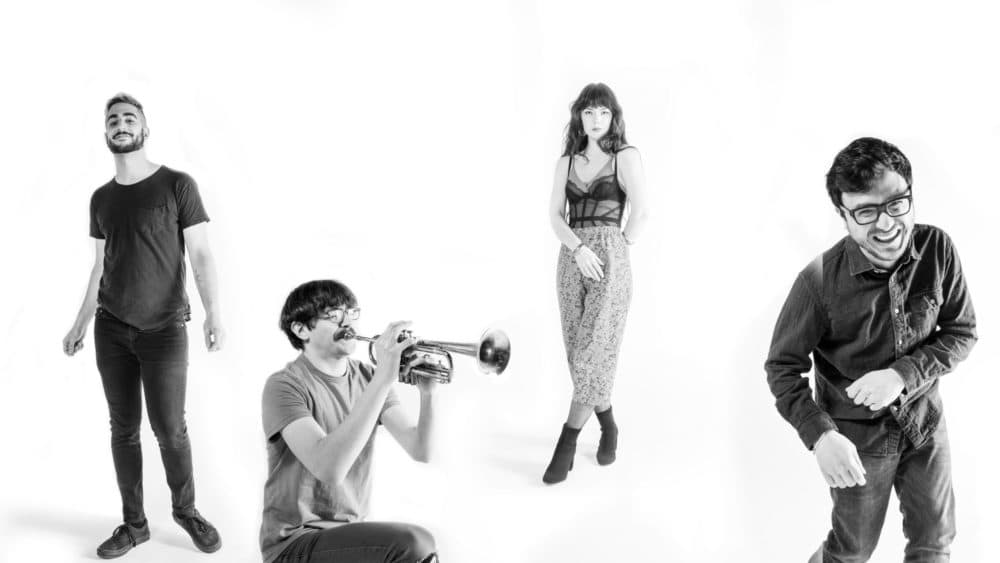 Sound On is a concert series featuring emerging local musicians. Artists run the gamut, from new faces new to the scene and experiencing a meteoric rise, to proven musicians who have been around for decades and create their most resonant work to date. Most importantly, the musicians featured in the series produce excellent, original, and compelling work, right in the backyard of Boston.
Join us for a performance of Really From. The indie jazz band explored an ambitious, expansive and turbulent sound, layering synth, trombone and flugelhorn with ambient bursts and intricate drumming. The band's self-titled album, released in March 2021, doubled as a freshly focused statement from their artistic direction digging into the complexities of identity and culture.
CitySpace Tickets (in person; general admission; standing room only)
General: $15.00
Student: $5.00
Ways to save
WBUR supporters and members save $5.00 on general tickets to this event online or at the door with your membership card.
To apply the discount to your online ticket purchase, you will need to enter a promotional code. The code is sent to you in your monthly event newsletter. You can also get your code by emailing membership@wbur.org.
Registrants may be contacted by CitySpace about this event or future events.