Single tickets for the Toledo Symphony, Ballet & Jazz Orchestra go on sale August 1 – BG Independent News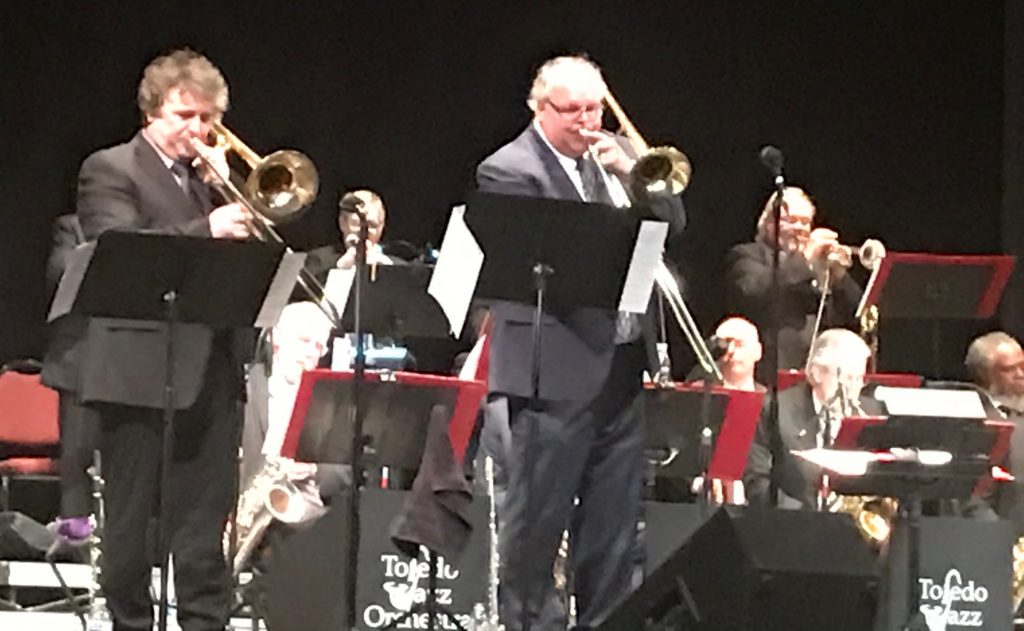 [ad_1]
From TOLEDO ALLIANCE FOR THE PERFORMING ARTS
Tickets for the 2022/2023 performance season (September 10 to June 3) for the Toledo Symphony Orchestra (TSO), Toledo Ballet and Toledo Jazz Orchestra (TJO) will be available for purchase from Monday August 1st. Subscription packages can still be purchased by calling the Toledo Alliance for the Performing Arts (TAPA) box office at 419.246.8000 or by visiting www.toledosymphony.com and toledoballet.com.
The 2022/2023 performance season features new and traditional symphonic works, famous ballets, world-class artists and a new partnership with the Toledo Jazz Orchestra (TJO).
The Toledo Symphony Orchestra celebrates its 79th season and the 5th season of Alain Trudel as musical director. "I am thrilled to return to Toledo this fall for my fifth season as Music Director of the Toledo Symphony Orchestra," said Trudel. "I've had the incredible good fortune to work alongside many talented people, form lasting friendships on and off stage, and have meaningful musical experiences over the years. Well done to five years together, this is going to be the best ever. this day !"
Toledo Ballet celebrates its 83rd season and continues to present the nation's longest-running annual production of "The Nutcracker." Professional dancer, educator and choreographer Eric Otto was recently named the organization's Artistic Director and Head of Curriculum.
"In this new season as Artistic Director of Toledo Ballet, I look forward to the possibilities of collaboration with the musicians of Alain and the Toledo Symphony," says Otto. "It's so rare for a ballet school to perform with live music by professional musicians and I'm so excited that our dancers and audience will have many opportunities to experience this."
[RELATED: Toledo Alliance for the Performing Arts unveils 2022-2023 season for symphony, ballet & jazz orchestra]
"A cornerstone of TAPA is the belief that we can do more together than apart. That's the power of collaboration," says Zak Vassar, President and CEO of TAPA. Jazz Orchestra for a few years to explore ways to work together. They recently celebrated their 40th anniversary and announced that evening the selection of Alain Trudel as the next artistic director of the TJO. This gives us even more opportunities to work together , to dream together and build something beautiful for this community.
TJO's 2022/2023 season includes five big band performances, three of which will be led by Trudel: Classics from the Great American Songbook (Nov. 17), A Swingin' Christmas (Dec. 17), a celebration of Duke Ellington and Billy Strayhorn (Mar. 23), An Evening with Laureate Matt Catingub (Apr. 8) and The Art of Art Tatum (May 6). The November performance will also feature dancers from the Toledo Ballet.
"Both of my parents were jazz musicians. Some people may not know that jazz was my first love and the traditional music my family was raised on," says Trudel. "I am truly honored and thrilled to take on a leadership role with the wonderful musicians of our very own Toledo Jazz Orchestra this season."
Since 1979, the TJO has worked with dozens of industry legends, including Dizzy Gillespie, Joe Williams, Clark Terry and Zoot Sims. The group also performs the works of the great big bands of the last eight decades, as well as arrangements commissioned specifically for the orchestra.
"We look forward to expanding our audience through TAPA's marketing efforts," said Scott Potter, Chairman of the Board of TJO. "Alain has an artistic vision for the TJO and we can't wait to start working with him. This season features some very empowering yet rewarding music that I think Toledo will love.
HIGHLIGHTS OF THE 2022/2023 SEASON
The Great American Songbook featuring a unique collaboration between the Toledo Jazz Orchestra, singers Ramona Collins and Kim Buehler, Alain Trudel on trombone and dancers from the Toledo Ballet, on November 18.
2021 Grammy Award winner and powerhouse singer Ledisi joins the TSO to perform the music of legendary singer, songwriter and activist Nina Simone on November 19.
The TSO will perform live soundtracks for the films "Psycho" on October 28 and "Mary Poppins" on January 21.
Singer, trombonist and songwriter Aubrey Logan, musical director Alain Trudel and the TSO will present Annual Christmas at the Péristyle on December 3.
Handel's Messiah at the Rosary Cathedral, December 4.
Toledo Ballet's 82nd presentation of "The Nutcracker," the nation's longest-running annual production, December 10-11.
Midori performs Mendelssohn's Violin Concerto in a paired program with Dvořák's Seventh Symphony on February 18.
The Buckeye Broadband and The Blade Chamber series return to the Toledo Club.
For a full list of events, visit www.toledosymphony.com Where toledoballet.com.
WAYS TO PARTICIPATE
Subscriptions to the ProMedica Masterworks Series (7 Fridays + one Saturday or 10 Saturday performances from $168), KeyBank Pops Series (6 Saturday performances from $156), Buckeye Broadband & The Blade Chamber Series (5 performances for $175), The Andersons Family Series (3 performances for $75) or the Toledo Jazz Orchestra Series (5 performances from $150) are available for purchase now by calling 419-246-8000.
Flexible passes for 5, 6 or 8 performances starting at $135 are available for purchase now by calling 419.246.8000.
Single tickets for all Toledo Symphony, Toledo Ballet and Toledo Jazz Orchestra shows starting at $20 will go on sale to the general public on Monday, August 1 and can be purchased at www.toledosymphony.com, toledoballet.comor 419.246.8000.
TAPA Streaming: All-Access Pass, a streaming subscription to watch Toledo Symphony and Toledo Ballet performances online and on Apple TV and Roku devices for an annual fee of $149.99 or $14.99 per month.
Stream tickets to see individual performances by the Toledo Symphony and Toledo Ballet for $19.99.
For complete program information regarding the 2022/2023 show season, visit www.toledosymphony.com Where toledoballet.com. If you have any questions, please contact Vanessa Gardner, Vice President of Marketing and Operations for TAPA at vgardner@artstoledo.com.
[ad_2]
Source link