Mondaynite Jazz Orchestra and Michael Cressey at Belfast Summer Nights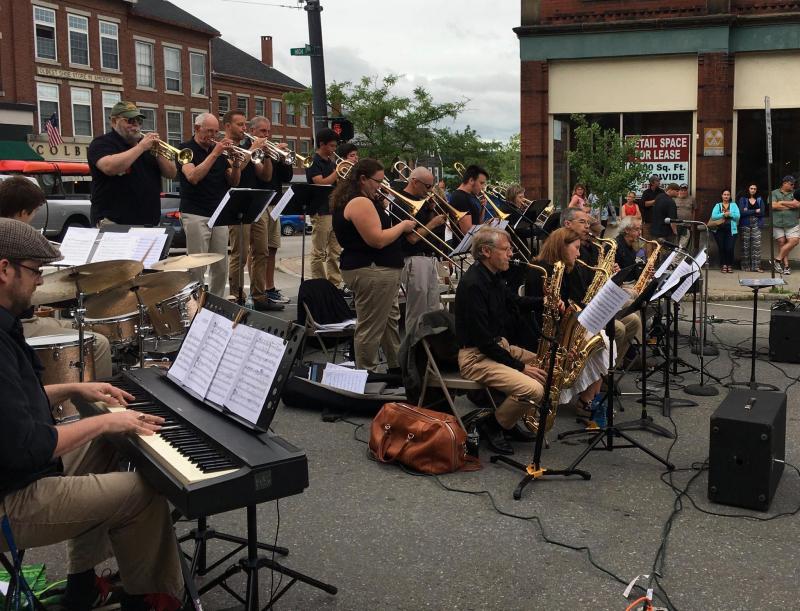 [ad_1]
BELFAST – "If you've been to Midcoast Maine in the last decade, you're probably familiar with the Mondaynite Jazz Orchestra, better known as Mojo to us fans," Belfast Summer Nights said in a press release. "For the uninitiated, Mojo is a great 18 piece band reminiscent of classic 1940s swing bands – think Glenn Miller, Duke Ellington, with lots of modern songs thrown in for fun and excitement."
Next Thursday, August 11, Mojo brings all those horns, drum guitars and singers again for the annual frolics through the ages at Belfast Summer Nights.
"Opening for Mojo is my friend Michael Cressey, a former Belfast singer-songwriter who has been writing great songs since I met him 45 years ago," said Annadeene Fowler of Summer Nights. "Last year he wrote a humdinger, Tough Town, about the Belfast many of us remember from the chicken days, No way Belfast Summer Nights can pass that on!"
Cressey will be supported by two longtime Belfast Summer Night favourites, Willy Kelly and David Lewis.
"Come listen to Michael's songs and reflect on how we as a community have changed over the decades," Fowler said.
The show starts at 5.30pm, at Steamboat Landing in Belfast. Bring a picnic, seating, friends and family, a good attitude, and dancing shoes. Do NOT bring your dog.
No admission is charged although a hat is passed for freewill donations.
This concert is made possible thanks to the support of First National Bank and First National Wealth Management, the City of Belfast and tax sponsor Waterfall Arts.
More information on 207-322-7123 or on the public Belfast Summer Nights Facebook page.
[ad_2]
Source link