Kathie Brekke & The 42nd Street Jazz Band June 8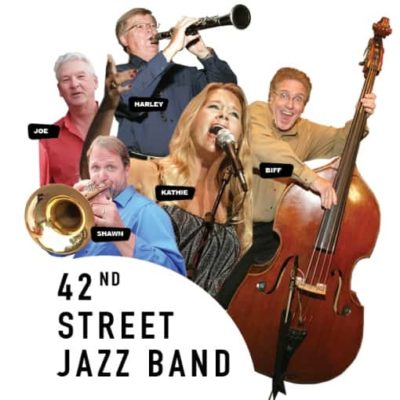 [ad_1]
VALLEY CITY, ND (NewsDakota.com) – In Valley City on Wednesday, June 8, it's Kathie Brekke & The 42n/a Street jazz band from Fargo-Moorhead. The band will perform at 7:15 p.m. at the new VCSU Center For The Performing Arts.
The 42n/a Street Jazz Band is made up of a group of inspiring musicians and skillful performers. The artists behind Kathie Brekke & the Jazz Band have earned their reputation as a fun band, perfect for galas, weddings, dances and other random events where you want a classy variety band to entertain your guests.
Kathie provides a variety of musical entertainment to set the right tone. Playing a variety of tunes for all ages in a jazzy style.
Bring your family and enjoy the evening with neighbors and friends! A voluntary offering is taken each evening for the continued support of the City Park Bandshell. The program will take place in the new VCSU Center for the Performing Arts Hall at 7:15 p.m.

Music in the Park is sponsored by Valley City Parks & Recreation District, Bridges Arts Council, i3G Media, NewsDakota.com, Myron Sommerfeld Family, CVB, Eagles Aerie 2192, Cass County Electric and the North Dakota Council on the Arts. For questions, call Diane at 701-840-1743 or email: dksommerfeld@hotmail.com
[ad_2]
Source link