Juliet Varnedoe Jazz Band Releases New Single, "Mon Cheri"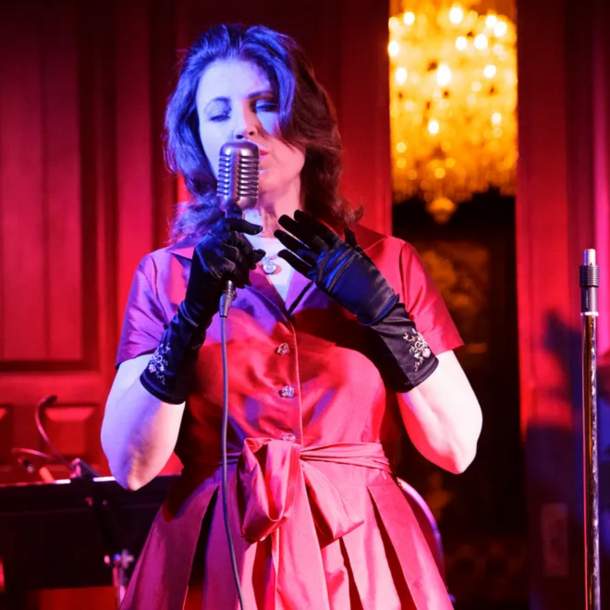 New York-based singer-songwriter Juliet Varnedoe developed its musical foundation in the bayou lands of southeast Louisiana, surrounded by French Cajun songs, New Orleans jazz and traditional Acadian songs. Her years of performing in New York's cabaret clubs and swing dance halls cement her stage persona as a French Cajun singer, a uniquely American voice sharing the Cajun people's joie de vivre.
Mon Cheri is the first single from her debut album Cajun Bleu with Juliet Varnedoe Jazz Band. It's a collection of eight original blues and jazz songs that blend influences such as the classic New Orleans swing of the King Oliver Creole Band, French chanson like Blossom Dearie and Juliette Greco, and the Serge Gainsborough's cool electronic vibe. Steeped in the tradition of American jazz, she creates French Cajun-style music that is uniquely her own. Mon Cheri is a fresh, modern take on traditional New Orleans blues.
Juliet's cold and emotional tone evokes the subtlety of Melody Gardot and the clarity of Blossom Dearie. She was accompanied by the best jazz musicians from the New York swing and cabaret scene. Demonstrating her talents as a lyricist, writer and arranger, she infuses her jazz voice with the soul of the blues.
This musical outpouring is long overdue. Despite her musical passion, her professional life led her to take a detour. She received her MFA in Photography from the San Francisco Art Institute and her MFA from Bard College. She has received numerous grants for her artistic and educational work. His most recent award (the Don Quixote Scholarship) allowed him to return to his native home to study French and Acadian Cajun music in the Bayou Teche area of ​​Louisiana. This is where she started her musical journey and wrote the demos for her album. Mon Cheri is a story of leaving home for love. It is the first in the series of stories of the Cajun people who maintain their unique Franco-American culture in the lands of southeastern Louisiana.
With her self-produced demos, she searched for a producer and found Brooklyn-based producer and bassist Ben Rubin of the House of Cha Cha. When they started working together, they discovered they had a musical connection to Bruno's, a jazz club popular in the late 90s in the San Francisco Mission District. They worked together to harmoniously combine electronic and acoustic instruments, bringing together an impressive group of jazz musicians:
Clark Gayton, trombone and tuba
Jon Dryden, accordion
Konrad Meissner, drums
Juliet Varnedoe, keyboard
Ben Rubin, bass
Mastered by Joel Kerr and Gene Paul at G&J Audio