Hedvig Mollestad & Trondheim Jazz Orchestra: Maternity Beat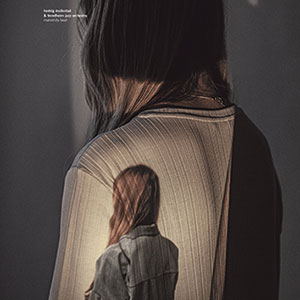 [ad_1]
Mollestad's great gift is to use music to give voice to those whose voice has been taken away. With this large-scale ensemble piece, Mollestad takes a new turn in his compositional journey by putting the spotlight on vocals. The voices of Solberg and Bjornstad evoke mothers, children and humanity in their most vulnerable yet festive incarnations. In its dark reworking of Scott Walker's eerie "The Farmer in the City," the opening vocals of "On the Horizon Part 1" evoke the horror of migrant mothers and children (and fathers) abandoned at the dead at sea as they desperately seek refuge.
Even the apparent innocence of 'Do Re Mi Ma Ma' is an ominous inversion, more crib crime than rhyme, even as Waade's violin kicks loosely, yet lyrically.
It is a complex polyphonic music, sometimes evoking Live/Evil Miles, with Mollestad favoring space for soprano and tenor sax solos that are as in your face as those big themes she lays out for the set. Given this, Lofthus' bombshell on drums is appropriate if sometimes terrifying, especially on the closing "Maternity Suite" which stops like Sibelius. Fifth Symphony.
Mollestad has a sharp humor and endless ingenuity. 'Donna Ovis Peppa' is a post-bop rave, 'Salt Peanuts' on a sugar rush, propelled by crunchy touches. There's tenderness too, but no false sentiment: "Her Own Shape," with its spoken meditation on motherhood ("My me within me will divide to be greater/I'll ​​part to be stronger") is as honest as it is moving. A cry of love indeed.
[ad_2]
Source link