Delfeayo Marsalis and Uptown Jazz Orchestra will perform November 3 at Penn State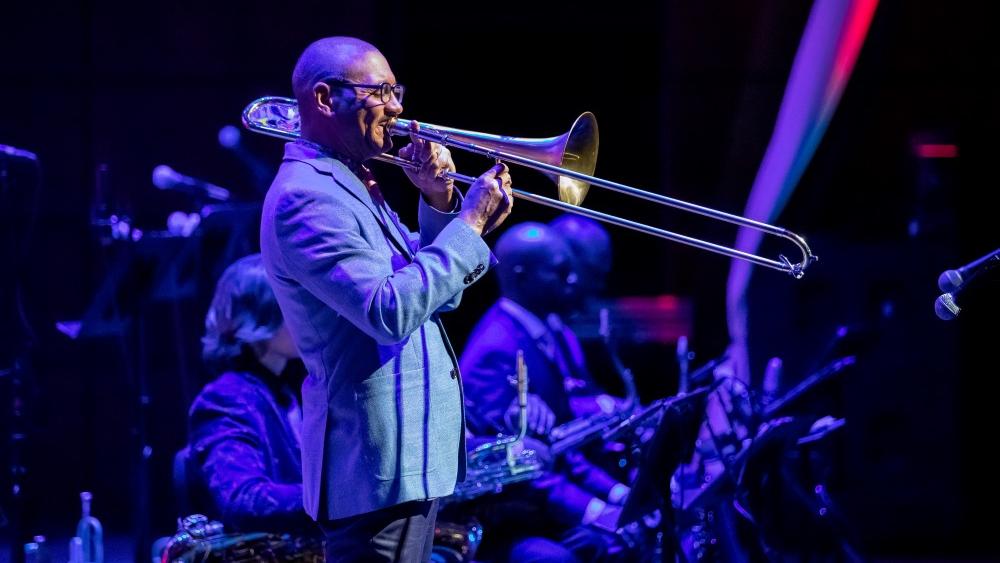 [ad_1]
"A performance by the Uptown Jazz Orchestra is a traveling street parade in the grand tradition of its hometown celebrations, from Mardi Gras to the annual New Orleans Jazz and Heritage Festival," wrote JazzBluesNews.com.
In addition to being a bandleader and trombonist to New Orleans jazz royalty, Marsalis is a music producer, composer, and educator. In 2000, he established Uptown Music Theatre, an organization that empowers young people through songwriting and musical education.
Marsalis has performed with his band on two previous 'Up Close and Virtual' performances for the center – in November 2020 and February 2022. He also joined Michael Mwenso on an episode of 'Meeting the Moment' in December 2021.
Discussion before the show
An informal moderated discussion, featuring State College jazz musician Rick Hirsch, will be offered in the Eisenhower Auditorium one hour before the show and is free for ticket holders. Seats for the pre-show talk are available on a first-come basis.
Thanks
Patricia Best and Thomas Ray as well as Charlotte Zmyslo are sponsoring the performance.
Support is provided by the Robert and Sonia Hufnagel Endowment.
A grant from the University Park Student Fee Board makes Penn State Student Awards possible.
Find the Performing Arts Center on Facebook, Twitter and instagram.

[ad_2]
Source link