Big Bands on different paths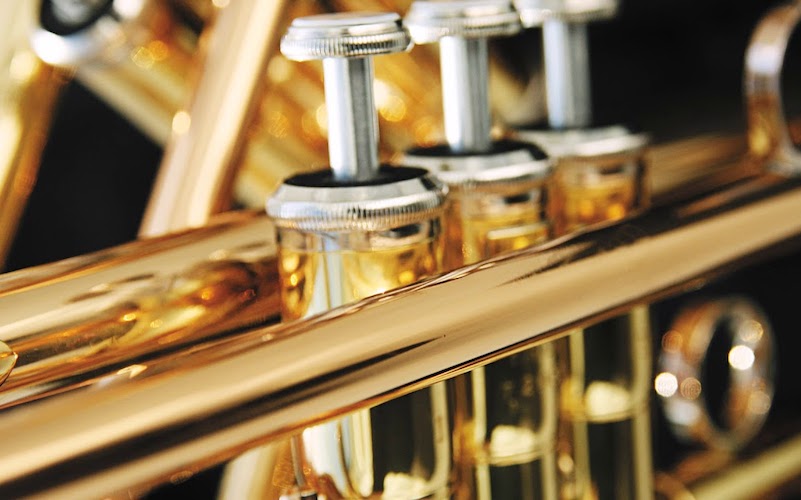 [ad_1]
Three recent efforts demonstrate the vitality and variety of the big band, big as it is – or not:
that of Dan Bonsanti 14 Jazz Orchestra – three trumpets, two trombones, four reeds, four rhythms and Bonsanti – takes up contemporary jazz tunes from modern composers on Cartoon bebop. They include Chick Corea, Stanley Clarke, Herbie Hancock, Wayne Shorter and two from Bonsanti who complete the album.
He has performed with everyone from Dionne Warwick and Dolly Parton to the Brecker Brothers, Bob James and Jimmy Cobb, as well as with the great groups of Doc Severinsen and Stan Kenton. He starred in Jaco Pastorius Word of mouth and wrote arrangements for his descendant, the Jaco Pastorius Big Band. So the guy knows his stuff. And yes, despite the name of his new album, Bonsanti takes his music seriously. He's just not afraid to show a sense of humor.
Take the air from the title of Cartoon bebop, which starts recording. Dan Bonsanti wrote it after seeing the Geico insurance commercial featuring Rocky and Bullwinkle alongside the spot's rated star, the gecko. The use of the piccolo and tuba is meant to refer to the popular cartoon pair, but what's more important is that the melody just works. Riffs from all sections fit together well, leading to an Ed Calle solo on tenor, which is featured throughout the record, as well as Jason Carder on trumpet and Ed Maina on viola (more on Maina more late).
Next comes Airto Moreira's "Misturada", which once again shows Bonsanti's flair for somewhat non-traditional instrumentation. Flutes abound: in addition to their performance on various saxophones, Maina is credited on alto flute, Tom Timko on flute, Peter Brewer on bass clarinet and flute, and Bonsanti's brother Neil on oboe, English horn, clarinet and flute.
Stanley Clarke's "Dayride" pushes towards a fusion sound, which makes sense, given its birth on Back to Forever No mystery. In contrast, "I'm All Smiles" is a gently swaying respite, again with the emphasis on flutes and woodwinds.
Things get really interesting on the Chick Corea "Got a Match" burner. Calle opens with a scorching tenor solo, followed by a piccolo (!) Solo from Maina. Then bassist Nicky Orta takes a turn, Calle rings, then Maina again – all separated by Lee Levin's drums.
It might be a highlight, but there is more: the magnificent woodwinds and muffled brass of "Driftin", "Wood Dance" again with the flutes, "Duende" by Corea with the English horn (Yeah), and the closest almost wacky, a Beatles "Day Tripper" mashup with an original by Dan Bonsanti, all titled "A Day Tripper Blues Buffet". All in all, it is a melodious, tasteful and utterly enjoyable journey.
Now another trip, this time to Germany, for the question "What do you get when you combine techno beats, Steve Reich-style repeating patterns, flashing strobe lights, lyrics, a lively brass section and a hot electric rhythm section? "The answer: The young German assembly, Jazzrausch Bigband.
The presence of a contrabass clarinet, tuba, electric keyboards, and a laptop should give you a clue: this isn't your father's big band. The different musical colors would have pleased Gil Evans and Duke Ellington, while Maynard Ferguson would have appreciated the power. But the repetitive rhythms and static chords probably wouldn't have appealed to them, or fans of the classic big band approach.
But that's the point. It's a band by and for a new generation, and if that's what it takes to bring young fans into the fold, well, so be it. Jazzrausch Bigband has sold out in rock and classical venues, and has performed everywhere from festivals in Germany to Lincoln Center in New York to SXSW.
Techné is the group's eighth recording, conducted by trombonist Roman Sladek and guitarist and composer Leonhard Kuhn. The "Blue Mosaic" opening clearly demonstrates its appeal. Think Snarky Puppy with a French singer / narrator. Sladek takes on an engaging solo that never loses the listener's interest.
"Ai 101" looks strangely like Philip Glass at first, before German vocals and accompaniment bring Kraftwerk. The way the horn-repeated riffs overlap on "Make Craft Perform" suggests minimalist composers, but they usually don't feature star trombonist Nils Landgren.
"Green Sun" features muted trumpets against low brass, with synths struggling to break free. A saxophone solo against the dense mix, then gets sad when most of the other instruments give up. The wordless vocalization takes you all the way to the end.
At this point, the strict beats start to weigh on your typical big band fan, but apparently not the kids. Indeed, Jazzrausch Bigband has become artist in residence at Harry Klein, one of the most renowned electronic music clubs in Europe.
There is no doubt that performing in person (remember that?) Helps to convey the enthusiasm and energy of the group. This even emerges from a quick viewing of Jazzrausch Bigband's live videos on Youtube. But without that, the ears weaned on Basie and Mingus, even the Brian Setzer Orchestra, risk getting tired by the end of Techné.
For the adventurous, however, tunes like "Blue Mosaic," "Hurricane Ride," with its insistent trumpets, and "Shuffling Steps" will have you tapping your feet. And there is no doubt that the musicality of the group navigates in the many twists and turns.
If your big band preferences lean more towards tradition than overturning it, the new version of the Grand Rapids Jazz Orchestra maybe just the ticket. It presents the traditional complement of players – five saxophones, four trumpets, four trombones and a rhythm. As Cartoon bebop, it was recorded discreetly by the band members from their home studios. Hence the title of the album, Behind the mask.
But traditional doesn't mean stuffy or boring, and this record's variety is its greatest strength. "Morning Star" is a cranky feature film for Bugle Matt Sumner. Its rich, brown tone pairs well with woods and muted trumpets. The Latin "Pontaluna" gives tenor Greg Marsden and composer Sumner plenty of room to roam around.
"Fanfare for an Uncommon Man" is based on the rock version of "Fanfare for the Common Man" by Aaron Copland concocted by Emerson Lake and Palmer. Saxophonist and arranger Bob Nixon admits that ELP was one of his favorites during his college days, and that the Grand Rapids Jazz Orchestra made the melody their own, giving it a swing it never had before. The skirling saxophone solo is a new addition, while Steve Talaga's organ solo echoes Keith Emerson's signature styles on keyboards, chaining as he does in Copland's "Hoedown", also an Emerson favorite. Lake and Palmer.
Another popular tune from this era was "Europa". Written by Carlos Santana and his then keyboardist Tom Coster, it also became a hit for Argentine saxophonist Gato Barbieri. At Behind the mask, Jim Hayward takes the solo saxophone projector, with muted brass and flutes in abundance supporting it. While Barbieri was famous for his grainy, crying sound, Hayward's tone is more liquid. The backgrounds are exquisite.
Robin Connell's "Wiggle Worm" is derived from an unlikely source: a friend's cassette of children's songs. Here, pianist Talaga is featured first, followed by Paul Brewer on trombone and co-leader Tim Froncek on drums. It is on the conclusion "Bob the Bopper" that the Grand Rapids Jazz Orchestra is at its the most kaleidoscopic. Composer Brewer performs with his fellow trombonists and the soft saxophone section, to cap off an engaging album.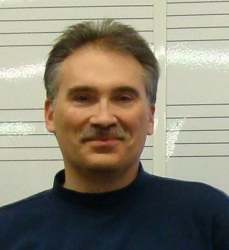 Latest articles by Ross Boissoneau
(see everything)
[ad_2]
Source link