Arturo O'Farrill and the Afro Latin Jazz Orchestra to Lead National Sawdust & Chelsea Factory Partnership Programming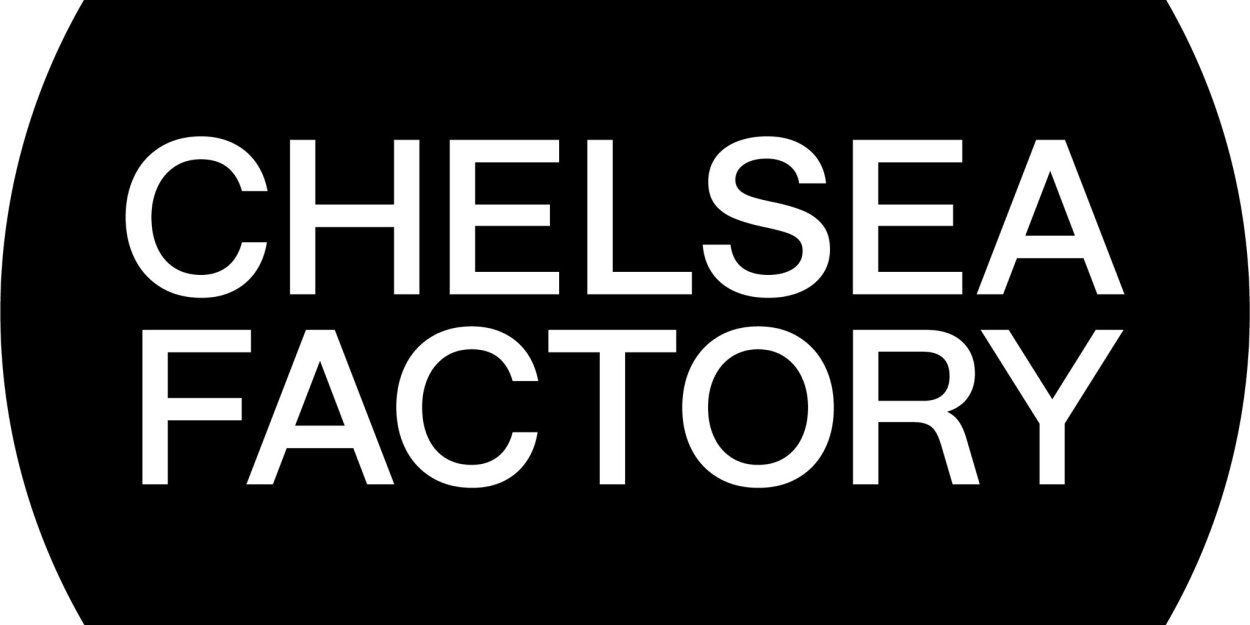 [ad_1]
National Sawdust and Paola Prestini and Chelsea Factory announced the first companies to take the stage as part of the organizations programmatic partnership. Grammy-winning composer and pianist Arturo O'Farriland his Afro Latin Jazz Orchestra with special guest Emeline Michel will take over the iconic site on June 16-17, and New York's unconventional and experimental Bare Opea offers two performances of Thomas Cabaniss's Firesongs on June 18. All performances will take place at Chelsea Factory (547 West 26th St., between 10th and 11th Ave). For more information and to purchase tickets, which start at $35, please visit www.ChelseaFactory.org.
Launching a dynamic musical collaboration, National Sawdust has established the lineup for its week of programming in partnership with Chelsea Factory. The non-profit Afro Latin Jazz Alliance led the charge for the first two performances, presenting Jazz Across the Americas – An Afro Caribbean Experience, a celebration of the historic musical genre as performed across the many cultures and rhythms of these island nations on June 16 and 17. Multi-Grammy Award-winning composer Arturo O'Farrill welcomes with his 18-piece Afro Latin Jazz Orchestra performing both beloved jazz masterpieces and contemporary works by emerging Caribbean composers. Legendary Haitian singer and songwriter Emeline Michel lends her powerful voice and mastery of multiple musical genres to the evening that effortlessly moves this ever-evolving art form into the future.
Based on the poetic works of the writers of the famous novelist Robert Louis Stevenson to United States Poet Laureate Tracy K. Smith, Firesongs, a song recital celebrating life-long change, follows the Afro Latin Jazz Alliance with two performances June 18. From the composer Thomas Cabaniss and presented by Bare Opera, the song cycle is not simply a musical work, but a multi-layered experience of film, light and imagery that surrounds and supports the singers to create moments of conflict, respite and taking. of consciousness.
Firesongs is directed by Malena Dayen, under the musical direction of David Rosenmeyer and choreography by Troy Ogilvie. Projection design is by Sangmin Chae and lighting design by Devin Cameron. Anicet Castel, Inna Dukach, Eugenia Forteza, Marcelo Guzzo, David Charles Tay, Chanan Ben Simonand Shanelle Woods accompanied by a small chamber ensemble.
About Arturo O'Farrill and the Afro Latin Jazz Orchestra
Arturo O'Farrill, GRAMMY award-winning pianist, composer and pedagogue – leader of the "first Afro-Cuban jazz family" (New York Times) – was born in Mexico and raised in New York. Son of the late great composer Chico O'Farrill, Arturo played piano in Carla Bley's Big Band from 1979 to 1983 and established a reputation as a soloist in bands led by Dizzy GillespieLester Bowie, Wynton Marsalisand Harry Belafonte. In 2002, he established the GRAMMY Award-winning Afro Latin Jazz Orchestra (ALJO) to bring the vital musical traditions of Afro Latin jazz to a wider audience and to greatly expand the big band repertoire. of contemporary Latin jazz through commissions from artists around the world. wide stylistic and geographical range. In March 2021, O'Farrill and the ALJO won their 7th GRAMMY for Four Questions, with Cornel West as guest speaker. In September 2018, O'Farrill released his album, Fandango at the Wall: A Soundtrack for the United States, Mexico, and Beyond, which was also released as a documentary for HBO MAX. In 2019, O'Farrill was named a professor at UCLA Alpert Grass School of Music in the Global Jazz Studies department and is currently Associate Dean for Equity, Diversity and Inclusion. O'Farrill's debut recording with Blue Note Records …dreaming in lions… is nominated for a 2022 GRAMMY Award in the category "Best Instrumental Composition", and his album, Virtual Birdland (ZOHO), is nominated for "Best Latin Jazz Album." O'Farrill is a Steinway artist and records for Blue Note Records.
Emeline Michel is an internationally acclaimed Haitian singer and Red Cross Ambassador who fuses pop, jazz, blues and traditional Haitian rhythms into deeply moving and joyful music delivered with a charismatic live show. A master entertainer, Michel has been sharing his message with audiences for over 20 years, including appearances at Carnegie Hall, United Nations, Teatro Manzoni in Milan, Kravis Center in Florida, International Jazz Festival (Haiti), Ontario Luminato Festival, Montreal International Jazz Festival, New Orleans Jazz Festival, Ten Days On The Island from Tasmania, Zimbabwe's Harare International Arts Festival and MTV's Hope for Haiti Now: A Global Benefit for Earthquake Relief. Michel began singing with the gospel choir at the church in Gonaives, Haiti. After studying at the Detroit Jazz Center, she returned to Haiti, where her career flourished. Now based in New York, she runs her own production company, Production Cheval de Feu, and is a cherished voice for social issues affecting women and children around the world.
Bare Opera is a New York-based company that has been making waves in the opera and theater communities since its founding in 2014. Winner of 360 of Opera's "Best Independent Company 2020" award, Bare Opera reinvents the opera for today's audiences by producing immersive opera and concerts that challenge old stereotypes, cultivate the next generation of opera singers, and inspire love for the art form. Bare Opera seeks to reinvent the opera experience. Launched by three women – Min Lew, Laetitia Ruccolo and Kirsten Scott-the company has evolved its mission and broadened its artistic base since its foundation. With a minimalist and modern aesthetic, Bare Opera's exceptional emerging and established artists bring you the essentials of opera – a candid, innovative and immersive theatrical experience with music of breathtaking beauty. Taking place in unconventional spaces like galleries and warehouses, and incorporating other artistic mediums and technologies, the company strips opera of its clichés and creates a visceral and intimate experience for audiences, whether experienced or new. Bare Opera brings opera to life in the 21st century, one new production at a time.
National Sawdust believes that artistic expression empowers all of us to create a happier, fairer world. They curate and present music and artistic works rooted in curiosity, experimentation, innovation and inclusivity, and showcase our work by engaging communities of artists and audiences in their state-of-the-art Williamsburg home and on their digital scene embracing a broad stylistic approach to content including pop, dance, classic western, rock, hip hop, world music, jazz, R&B, experimental, new music, electronic and opera.
Chelsea Factory exists to support artists, cultural organizations and community groups as we collectively navigate beyond the Covid-19 pandemic. With a focus on supporting New York-based artists from historically excluded communities, Chelsea Factory provides highly subsidized creative and presentation space, production resources and dynamic connections that create transformative experiences for its partners in every kind. Chelsea Factory was founded by Jim Herbert with significant support from the Foundation of the First Republic. A short-lived project with a limited organizational lifespan, Chelsea Factory remains a collaborative, non-competitive resource for the partners it serves. With artistic creation at its heart, Chelsea Factory is a place where New Yorkers find connection, inspiration and joy. Chelsea Factory is generously supported by Jim and Cecile Herbert and the First Republic Foundation, with additional support from First Republic Bank, Related, Tishman Speyer and Vornado.
National Sawdust launches its programming partnership with Chelsea Factory from June 16-18. The performance schedule for Jazz Across the Americas – An Afro Caribbean Experience is as follows: Thursday and Friday at 8 p.m. The Bare Opera's Firesongs performance schedule by Thomas Cabaniss is as follows: Saturdays at 5:30 p.m. and 8 p.m. Tickets, starting at $35, are available online atwww.ChelseaFactory.org.
[ad_2]
Source link