Arts on the Hill hosts the Mondaynite Jazz Orchestra, July 11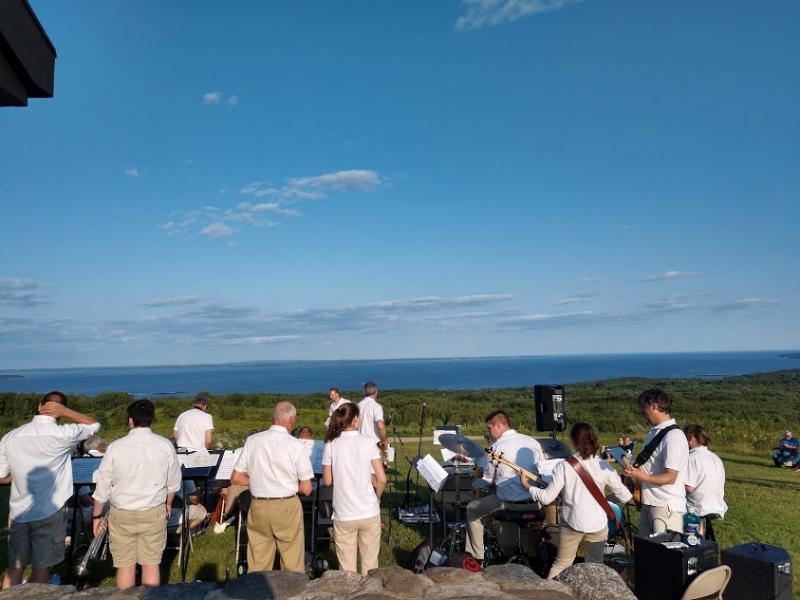 [ad_1]
ROCKPORT — Coastal Mountains Land Trust's Arts on the Hill program brings Mondaynite Jazz Orchestra (aka MoJO) to Beech Hill Preserve on Monday, July 11 at 6 p.m. as part of this summer concert series.
"Beech Hill will blow up," CMLT said in a press release.
Mondaynite Jazz Orchestra is an 18-piece big band based in Midcoast that plays modern and traditional jazz, including Latin, swing, blues and funk.
"The band gets its name from their practice schedule: Monday nights, and they certainly have their mojo working," the statement said.
"Plan to bring a picnic, relax and enjoy the spectacular view…unless you're dancing to the beat," CMLT said.
All Arts on the Hill shows are free and open to all ages, but please leave your dogs at home.
Coastal Mountains Land Trust has worked since 1986 to permanently conserve the land for the benefit of the natural and human communities of West Penobscot Bay. The Land Trust has protected over 12,000 acres, providing 50 miles of trails for public recreation.
Beech Hill Reserve is a 295-acre conservation property, managed for the complementary purpose of maintaining its scenic beauty, historic value, prairie bird habitat, and organic blueberry production.
[ad_2]
Source link